Yirser Ra Hotep
Yirser Ra Hotep (Elvrid C. Lawrence) MSW, E-RYT 500, is the founder and executive director of the institute of Kemetic Yoga. Yirser is a master of Yoga with almost 50 years of experience and at the forefront of the global Kemetic Yoga movement. He has trained and certified over 6,000 instructors globally through YogaSkills School of Kemetic Yoga. Yirser holds a master's degree in Social Service Administration from the University of Chicago and has a vast amount of experience as a social worker, therapist and administrator.

He worked as a counselor at the Better Boys Foundation, a substance abuse therapist at the BRASS Foundation, a social worker and administrator at the Illinois Department of Children and Family Services, Director of two specialized group homes for boys diagnosed with behavior disorders, director of mentoring services at the Village Investment Project and created numerous programs using Yoga as a therapeutic intervention for an array of public schools, preschool programs and after school facilities.

Yirser has also worked with various violence prevention programs to teach Yoga as a peace and conflict resolution strategy. He has also been involved with research projects designed to measure the effect of Mindful Meditation on reducing substance abuse and recidivism amongst men incarcerated at Cook County Jail in Chicago.
In addition to being the creator of the YogaSkills Method of Kemetic Yoga which places emphasis on developing skills through the practice of Yoga that can be applied to solving life challenges, Yirser has innovated the ISR (Internal Self Regulation) approach of teaching Yoga to children.

Yirser taught at DePaul University School for New Learning as a visiting professor in the undergraduate and graduate programs for over 20 years teaching courses such as The Science of Yoga, Stress Management for Health and Wellness, Ancient Wisdom vs. Modern Science, The African American Family and Genealogy, Cultural Diversity and Research Methods.

Internationally Yirser has been involved in using Kemetic Yoga as a means of youth development and for adults in Ghana, Tanzania, South Africa, Belize, Cuba, Barbados, Brazil, Jamaica, Martinique, Guadeloupe, Gambia and has trained teachers as far as England, France, Egypt, Australia and New Zealand.

Yirser has won awards for his innovative programs for children with special needs through Easter Seals of Metropolitan Chicago as well as his work as an advocate for African American families involved with the IDCFS through the African American Advisory Council. Yirser has also been recognized for his many decades of work as a pioneer in Yoga with a lifetime achievement award by the Black Yoga Teacher Alliance. Yirser is a lifelong resident of Chicago, father of four children with four grandchildren and one great grandchild.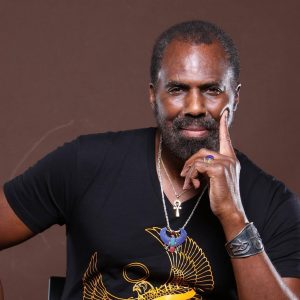 Michelle Seaton
Michelle Seaton, sometimes just called Practitioner Michelle, grew up with a gift of healing. Spending summers in Tyler learning granny medicines and traveling with her military family, she became accustomed to exploring different cultures. This exploration opened her up to being receptive to many traditional healing practices. After being diagnosed with PTSD from sexual assault trauma, Practitioner reinvigorated her healing journey. Practicing Transcendental Meditation and using healing herbs brought her peace and reawakened the healer within. Practitioner Michelle transitioned to a Plant Based life and began formally training in various healing methods. After discovering a fibroid years later, the connection between mind, body and heart truly clicked for her. She went deeper into her journey to heal herself but to also share her journey with others. Soulfully Healthy Living was born. Practitioner Michelle has studied with Queen Afua (Founder of Sacred Woman), Yirser Ra Hotep (Master Instructor of Kemetic Yoga), Lisa Powers (Reiki Master), the Herbal Academy, IAWP and many other teachers. She continues her training in all areas to bring the most in depth knowledge of her healing modalities.
Michelle has a law degree and worked in the Entertainment Industry for years in front of and behind the camera. Using her legal background, she has worked in Corporate Law and Contract Management as well as assisted many of her fellow creatives and healers with their businesses. Michelle moved back to the Piney Woods of East Texas to farm. She believes so deeply in her lifestyle that her spirit felt a need to grow her own food and the healing herbs she uses to support others in need. Michelle plans to use that same farmland to offer retreats and farming immersions for women needing to reconnect with nature. However, you may still find her in a continued wanderlust.
Practitioner Michelle recognizes the immense part Kemetic Yoga has played in her healing journey and is grateful to serve the Institute of Kemetic Yoga as a board member and beyond.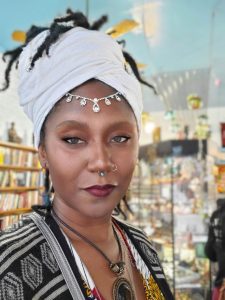 Ryan Ptah Smith
Community Development Programs from UK to Africa. Comprehensive programs that promote physical, mental and nutritional well being lifestyle& dietary practices.
Works in and with communities across West Africa to encourage agricultural development, natural resource utilization, education, health and economics
Dedicated to the upliftment and progression of African consciousness on the continent and throughout the Disapora.
Uses Ancient African knowldege, Arts and Wisdom to restor Pride, Health , Identity and Progressive action towards the wholesome development of Afro cultural communities.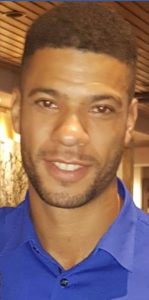 Rebecca Hubbard
Rebecca Hubbard, Ph.D is a licensed clinical psychologist and owner of Grounded Wellness LLC (www.groundedwellnessllc.com). Dr. Hubbard was born and raised in Germany and moved to the U.S. with a basketball scholarship for her undergraduate education. She earned a Bachelor's degree in Psychology from Saint Augustine's College and a doctorate in Counseling Psychology from Virginia Commonwealth University. As an athlete, her competitive drive and discipline were well-pronounced, while her ability to rest and rejuvenate had not been fully developed. After completing her graduate training to become a Clinical Psychologist, and starting her private practice in 2015, Dr. Hubbard delved deeply into yoga, exploring many different lineages and approaches to the practice. Finding Kemetic Yoga was a journey to finding a home within herself and building her ability to find balance with the life-changing experience of traveling to Egypt to earn her 200-hour Kemetic Yoga Instructor Certification in 2017. The balance, self-knowledge, and grounding she has found in her Kemetic Yoga practice has also translated to her business. A deep belief in the mind-body connection and the importance of understanding African spirituality and science led to an expansion to include health coaching and Kemetic Yoga into Grounded Wellness.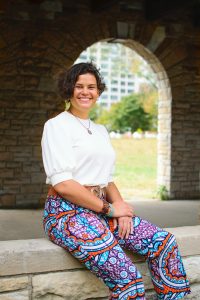 Yeeskah Radcliffe
Yeeskah Radcliffe is a native of New Haven, Connecticut, and has worked in various administrative positions and capacities since high school both in the United States and Israel – from small, private organizations to large companies such as Motorola-Israel and Motorola-US, as well as with non profit organizations. Following completion of her academic studies she founded a small, private, alternative elementary school in Atlanta, Georgia.
In addition to her Kemetic YogaSkills training, Yeeskah is also a student of Kung Fu, T'ai Chi and Chi Gung. She matriculated from the Kemetic YogaSkills Teacher Training course in 2001 and subsequently advanced to become a Senior Teacher Trainer. Yeeskah has led Kemetic Yoga classes and workshops, as well as assisted the CEO and Founder of Kemetic YogaSkills, Yirser Ra Hotep, in organizing Yoga and Wellness retreats in Jamaica and Wisconsin, Soul Yoga Fests, yoga classes and workshops for elementary schools and various other organizations in the US and Jamaica.
The combination of her well-honed administrative and educational skills, in addition to the abilities developed while studying Kemetic Yoga, and other energy practices, have created a wellspring of knowledge that can be drawn upon in service to individuals and organizations seeking to develop healthy and wholesome experiences through the mind-body-spirit connection.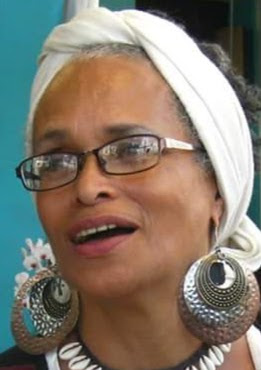 Jalenzki Brown
"Jalenzski Brown seeks to find peace, love, happiness and health in every moment of his human experience and help those around him do the same. Jalenzski studies the world around him, seeking new truths in an effort to create a greater now which leads to a better tomorrow. He currently works with Resource Center, which is North Texas' primary LGBT and AIDS service organization, as the Empowerment Programs Director and co-directs the HIV and STD prevention and treatment services. He also teaches Yoga and other spiritual practices. Jalenzski puts in the time with a variety of governmental and non-governmental organizations in various communities. His advocacy voice, policy work and community organizing has been vital to and impacted many people."